Spreading joy through tea while respecting and caring
About Us
Chit Chat Chai is the result of a tea-loving couple's fascinating journey. Our co-founder, Tej Valluru, enjoyed his wife, Vidya's flavoursome teas so much that he found himself compelled to share them with the world.
Together, they launched their iconic café in Hyderabad, which saw 5 years of glorious success. It became the epitome of tea, taste, and community with its signature blends and flavours. But, due to the pandemic, they had to pause their operations.
After intense research, care, and study, Chit Chat Chai was reborn to give chai lovers their favourite beverage in blends and brews never thought of before, right at their doorstep. Every ingredient used is nature-sourced, carefully curated, and thoughtfully put together to touch your soul.
It all started with a café in Jubilee Hills, Hyderabad, and now Chit Chat Chai has ventured into deeply researched and curated products that provide functional benefits in modern living.
About our founders
Tej Valluru
Tej is a graduate of Biz Information Technology Systems and has over a decade of expertise in entrepreneurship. He is a serial entrepreneur, hyper-focused on creating a progressive drinking community through Chit Chat Chai.
His mission for Chit Chat Chai is to build a global brand that resonates with modern India. This ambition has taken him and his beloved wife, Vidya Valluru, across the country and different continents to learn and share their story.
Vidya Valluru
"All issues of humanity are about harmony," Our incredibly passionate co-founder asserts. Everything she does - from growing vegetables in her garden to taking care of her beautiful kids and preparing unique blends of tea - stems from this principle. Vidya Valluru is a certified Tea Sommelier and has received her training from Mr. Parag Hatibarua, a renowned tea master from Northeast India.
Give her anything - loose tea leaves, flowers, roots, herbs, or spices, and she will make blends that will soothe and impress you at the same time!
Meet our tea master
Mr. Parag Hatibarua is an honorary tea master at the International Tea Masters Association. He has dedicated 34+ years of his life to tea tasting and quality control, all the while ensuring that every drop is perfect. He has been the backbone of Chit Chat Chai since the day we started, helping us with unique blends, cracking different taste profiles, and mentoring us to spread happiness through our teas. His gastronomical passion and his love for chai have helped Chit Chat Chai become one of the best tea bars in the country.
Brand Philosophy
Chit Chat Chai is a brand of luxury, with integrity and honesty as its cornerstones offering you uncomplicated and handcrafted teas, botanicals and beyond. We make products and weave experiences for your mind, body and soul. Your moments of mindfulness & rejuvenation can go far & beyond, with our Teas and Botanicals.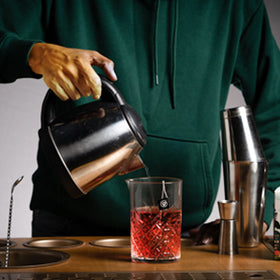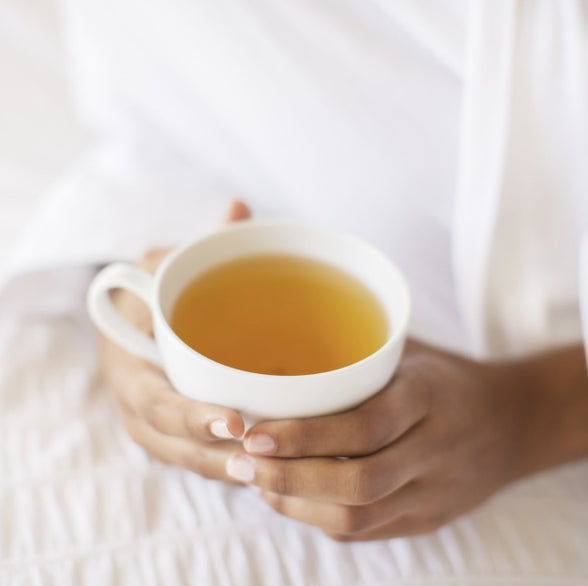 Steeping perfection one ingredient at a time
At Chit Chat Chai, we don't just make tea. We delicately craft it with hand-picked ingredients.
Anyone can make tea. You just need water and some tea leaves/herbs. But, to steep tea leaf tea that makes all your senses come alive takes a different level of dedication and care for the art. Our in-house blends consist of fresh and authentic ingredients from the best gardens in India. We handle them with the utmost respect and care for the environment to create a positive impact on all life forms.
What makes tea "good" and "memorable" is its body, color, flavor, and texture. Through intense research, experimentation, and learning, we have perfected each of them. We also have the tools to keep innovating - Our best-kept tea-making secret is in our process and meticulous attention to detail at every step. With every tea we brew, we execute our vision to provide the best tea you'd have ever tasted.
Giving back to the planet
Chit Chat Chai is a conscious, nature-embracing venture that is actively working towards restoring the balance in nature. Our process of harvest, procurement, and processing favors not just taste but also flora and fauna, ensuring that balance always prevails.
Our Motto
Making people happy and telling a story of values, and enormous Care for all kinds of life that surround us.
Our History
2015
Established Teadom Ventures Pvt Ltd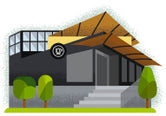 2016
India's First Container concept cafe
2017
Introduced World-Class Blended Teas
2021
First ever Transformers inspired modular Kiosks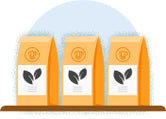 2022
Launch of e-commerce channel
We absolutely love what we do. And it shows in every sip of our hand-crafted teas!